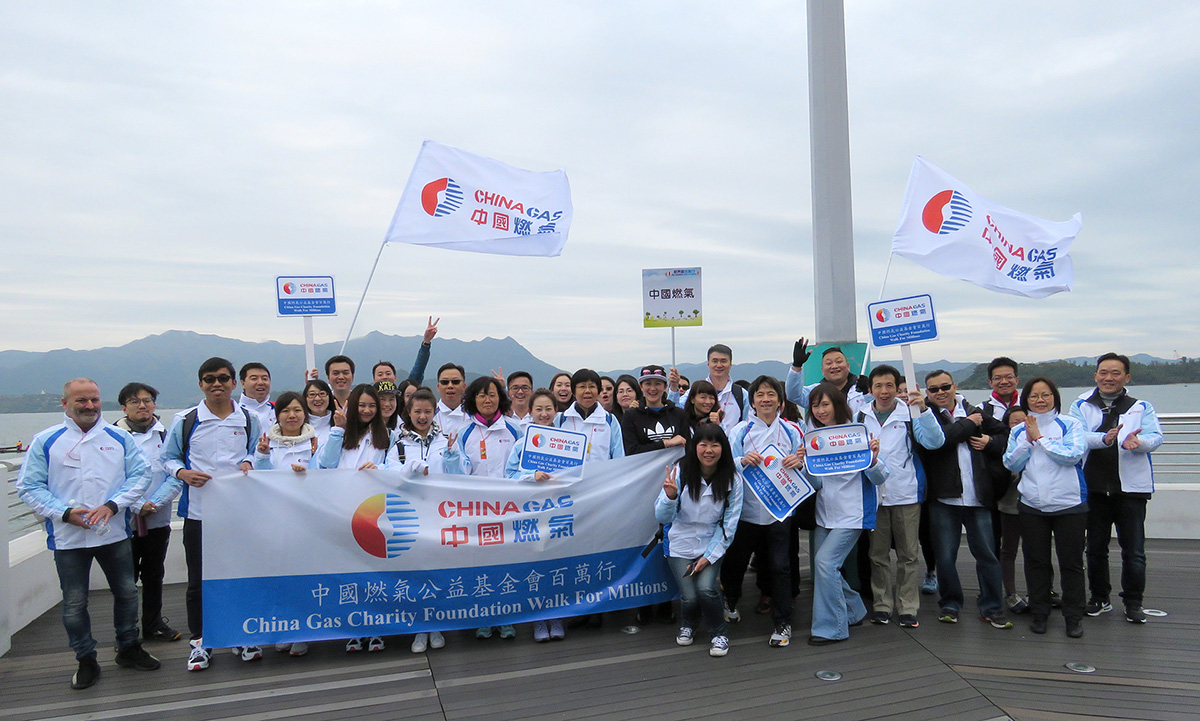 With over 20 years of successful operations, Fortune Oil continues to play an important role in China's petroleum and natural gas industry and has established a solid foundation for the company's sustainable development in China's energy market. At present, Fortune Oil, together with its joint ventures and associate companies, have invested RMB106.5 billion (approximately US$15.8 billion) in China.
Throughout, Fortune Oil has placed our corporate social responsibilities as key to our operations in China. Giving back to society is at the core of our beliefs and actions. During the Mid-Autumn Festival and National Day Holidays Fortune Oil management team always finds the time to visit our frontline employees in our joint venture companies across China to convey Fortune Oil leadership's warm holiday greetings and best wishes. As one of the core shareholders and important strategic investors of China Gas Holdings Limited ("CGH"), Fortune Oil has, through China Gas Charity Foundation ("The Foundation"), actively participated in disaster relief, poverty alleviation, and other charity activities, making unremitting efforts on the promotion of social welfare development. The Foundation is jointly established and funded by CGH, Fortune Oil and other co-operative parties. In response to the severe epidemic situation in early 2020, The Foundation accumulatively donated Hong Kong Dollars Thirty Million to assist local governments and frontline anti-epidemic personnel in epidemic prevention and control, making positive contributions to the fight against the epidemic.

Fortune Oil and its management have always given their highest priority to the issues of environmental protection, social well-being and production safety. The company strictly abides by the relevant laws and regulations in the areas where it operates and aims to ensure that its activities are aligned with the long term sustainable development of those areas. We will spare no efforts to improve internal requirements in environmental protection, employee health and well-being and production safety. While creating value, Fortune Oil will continue to ensure that its operations result in positive impacts on the environment and society.