03
Offshore crude oil terminal – Maoming SPM (Single Point Mooring)
Maoming SPM was Fortune Oil's first energy project in China. In 1993, Fortune Oil and Sinopec Maoming (one of China's largest refineries) established a joint venture Maoming King Ming Petroleum Company Ltd ("MKM"). In December 1994, Maoming single point mooring ("SPM") came into operation. The project has a 15-km, 34 inch diameter sub-sea pipeline, a single-point buoy system and related facilities. Maoming SPM is able to handle Very Large Crude Carriers ("VLCC") of up to 300,000 tonnes, with over 10 million tonnes of annual crude oil handling capacity. It also remains the only SPM system of its kind in China for handling crude oil.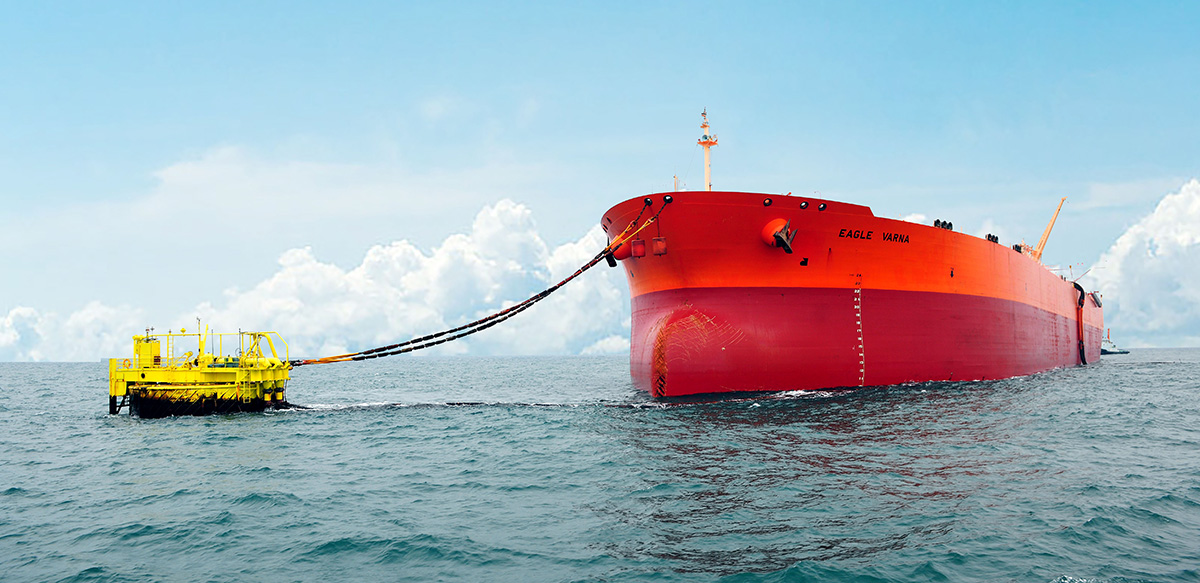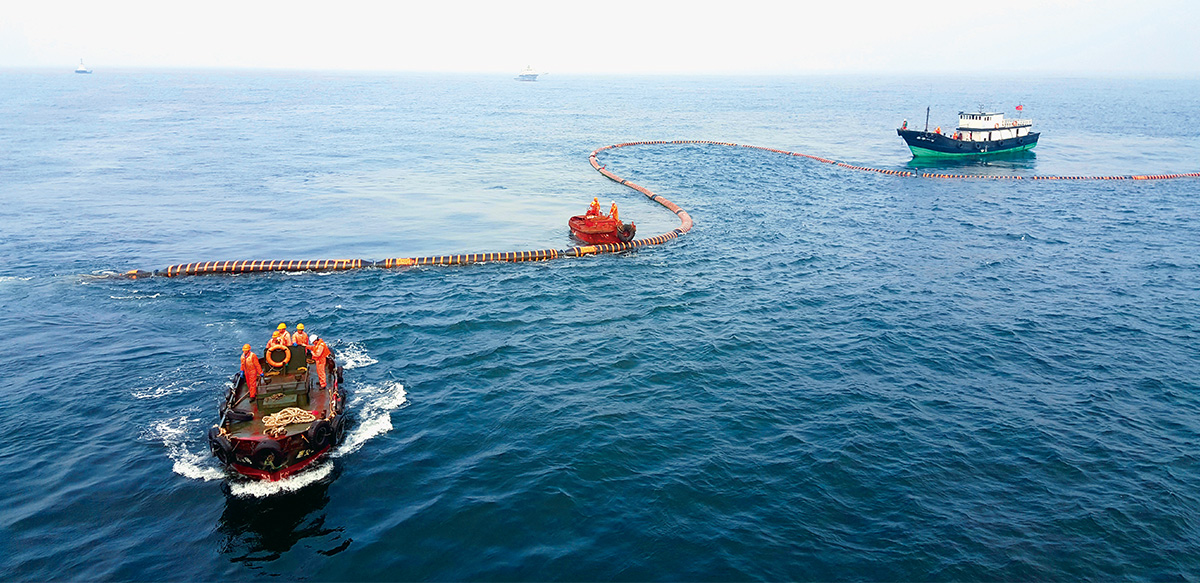 In 2013, in order to meet Maoming refinery's ever growing crude oil demand, Fortune Oil and Sinopec formed the Maoming New King Ming Petroleum Company Ltd ("NKM") to continue the operations of the existing 300,000 tonnes SPM facilities and the new company built a second sub-sea pipeline to expand the SPM system.
In May 2017, NKM completed the construction of the second sub-sea pipeline of 15.49 km long and 48 inches in diameter. With the operation of the second sub-sea pipeline, the annual import capacity and handling efficiency of the SPM has increased by over 50%.
Maoming SPM maintains a world-class track record of safe, environmental friendly and efficient operation. The SPM has handled 1,260 vessels and imported 236 million tonnes of crude oil as of the end of December 2020.